Belgian national team: physical testrun (4)
Today the national team athletes could participate at the physical testrun for the last time. Below you can see the final results.
In class H21
Pieter Hendrickx
and
Koen Wilssens
succeeded to beat the time from Frank Buytaert. Both of them easily qualified for the selection races. The surprise (in a negative way) in this class is
Francois van der Ouderaa
. Last year he represented the national team at EOC in Portugal and at several World cup races. He even had a bronze medal at the Belgian long distance championships. This winter he had problems with his knee and finally he didn't pass the physical testrun. He'll be absent at the WOC selection races in Lake District (GBR). In D21 only 1 woman qualified for the selection races:
Liesbeth van de Velde
.
In junior class most participants succeeded to pass the test. Both
Victor Mellebeek
and
Miel Deferme
needed retakes, but luckily they were fast enough today.
Eleonore Robinson
(multiple Belgian champion in junior class) even needed 4 attempts and finally today she qualified for the JWOC selection races in France.
Tomorrow it's back to orienteering with the 1st long distance national race in Dilsenerbos. Next weekend the most technical race of the year will take place on friday: the Flemish night championships in Gruitrode. On sunday it's time for the 2nd long distance national race in Zonhoven.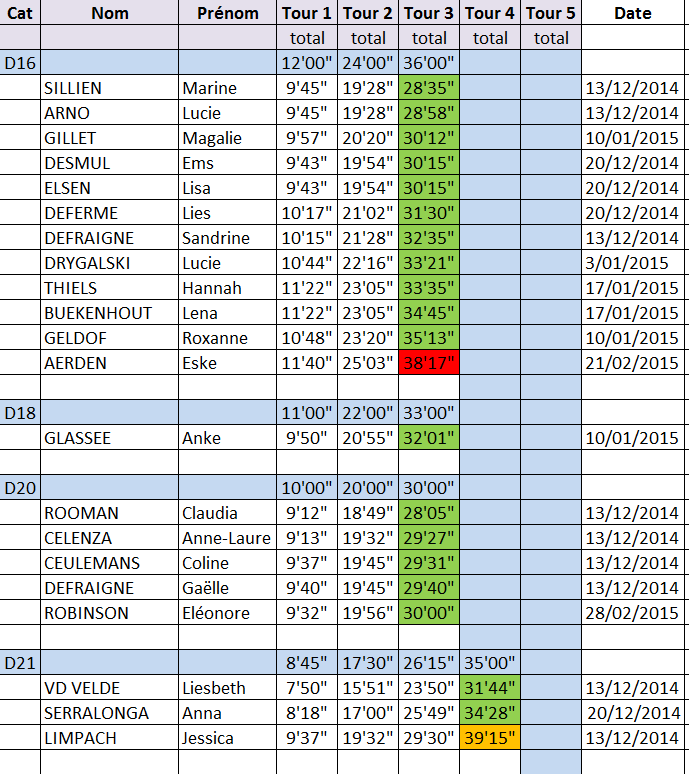 Results D16 - D18 - D20 - D21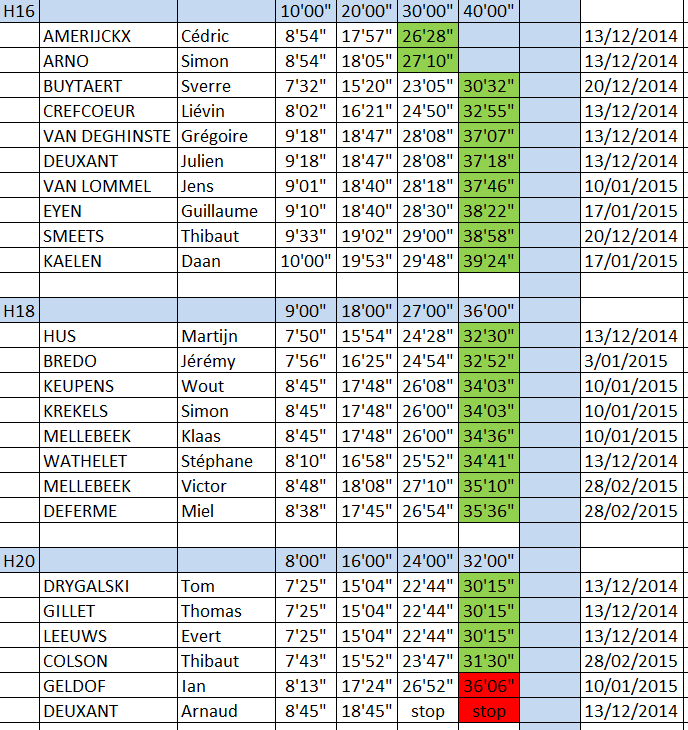 Results H16 - H18 - H20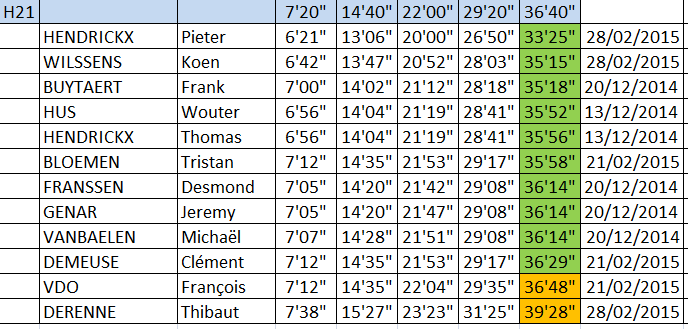 Results H21
Video physical testrun (2)
: Miel Deferme and Victor Mellebeek