3 days of Belgium 2015: preview
The 3-days of Belgium 2015 will take place in the first weekend of May around Vlessart. It's located in the south of Belgium, close to Arlon. The 2nd stage will be a WRE middle distance race.
Map sample for 3 days of Belgium 2015
Technical and physical challenging:
Once again (as
last year
) we can expect some interesting and technical demanding orienteering during the 3 days of Belgium. Physically it will be demanding because of the good runnability. The terrain is rather fast, so high speed running will be necessary to fight for the victory. Also the climbing/uphill meters during the race will make it more tough. Technically it will be challenging because of all the different vegetation details. You'll have to read the map carefully to avoid mistakes.
This is how the terrain will look like
Program:
The event includes 2 long distance races and 1 middle distance (WRE) on the 2nd day. The map for the middle distance race is totally new.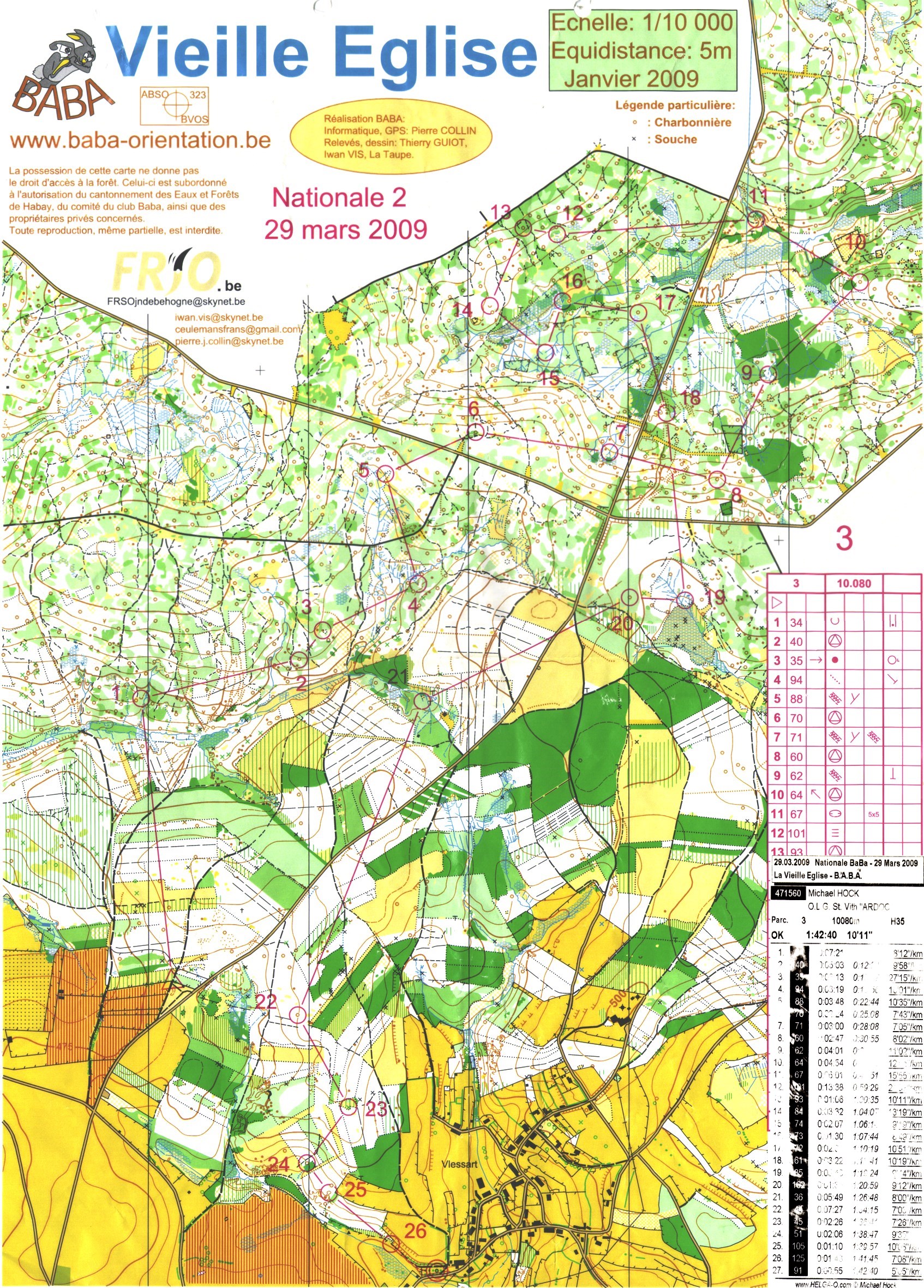 An old map from the area around Vlessart
High level:
With Miek Fabre, Greet Oeyen and Kim Geypen the best Belgian women will show up at the startline of this event. Last year Aline Hermans took the victory ahead of Fabre and Oeyen. We are curious if the same will happen in 2015.
In men's elite class we already see some members of the Belgian national team on the startlist. Probably more will follow the coming days. Last year Sergey Fedastenka won this event ahead of Tomas Hendrickx and Jeremy Genar.
The Latin Cup 2015 will also take place during this event. So we can expect some strong athletes from the Latin countries at the startline. The Latin Cup includes a sprint, middle and long distance race.
Registrations:
The next extry deadline is in 5 days. So if you want to register at a cheap entryfee, you'll have to hurry:
register here
.
Website 3 days of Belgium