Sylvester stage 3: Oeyen and Hendrickx
The 3rd stage of Sylvester 5-days took place in a beautiful white scenery at De Weyervlakte. This map was also used for JEC some months ago and a challenge for every orienteer.
In women's class
Greet Oeyen
won her 2nd stage in a row. When she arrived she explained that she didn't expect a victory today. She wasn't feeling as strong as yesterday. But her performance was technically the most stable and that's why she again took the victory.
Claire Ward
had the best splittimes, but 2 big mistakes made her finish 2nd.
Kim Geypen
is working at her comeback and showed that she's going into the good direction with a 3rd spot today.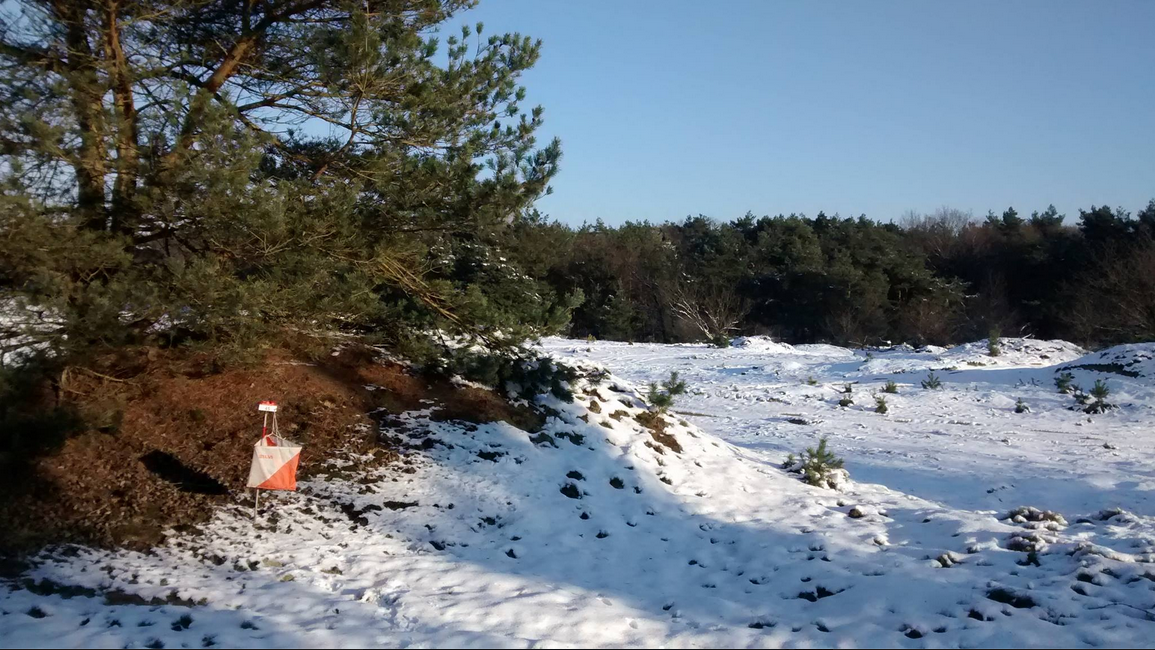 The beautiful white scenery at De Weyervlakte today (Photo: Marieke Addiers)
In men's class
Tomas Hendrickx
didn't suffer from the cold today and succeeded to take his first win. He also overtakes
Benjamin Anciaux
(2nd today) in the overall ranking after 3 stages. Anciaux was performing as good as Hendrickx, but made some mistakes in the south part of the map.
Jeroen Hoekx
became 3rd today ahead of his teammate
Thomas van der Kleij
. van der Kleij had some problems with keeping direction because his compass was frozen and didn't point to the north anymore. He's definitely not the most lucky one this edition of the Syvester 5-days.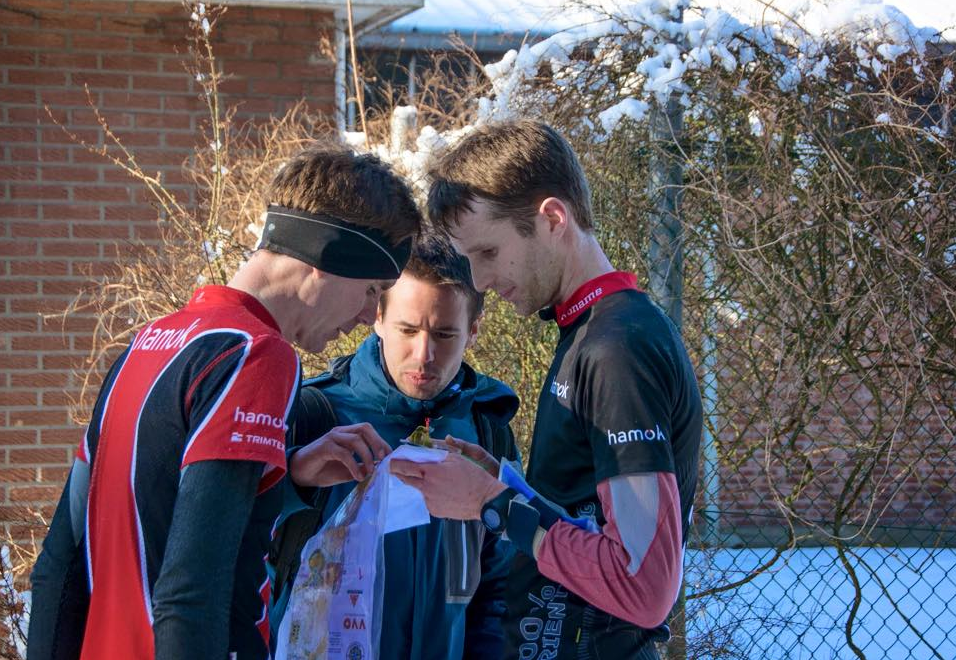 Thomas van der Kleij, Desmond Franssen and Benjamin Anciaux analysing todays race (Photo: Larissa Rand)
Thanks to Jeroen Hoekx we can also show you the unofficial
overall ranking
. Tomorrow the 4th stage will take place at De Roeler.
Results stage 3
Splits stage 3
Overall ranking
Map H21E
(Desmond Franssen)