Belgian national team: physical testrun (2)
Today there was a 2nd opportunity for the Belgian national team to pass the physical testrun. Below you can see some photos and results.
Today a lot of young athletes were present (H/D16) and we saw an excellent performance from
Sverre Buytaert
. He almost ran as fast as the best juniors (in H20). In elite class 5 men and 1 woman showed up.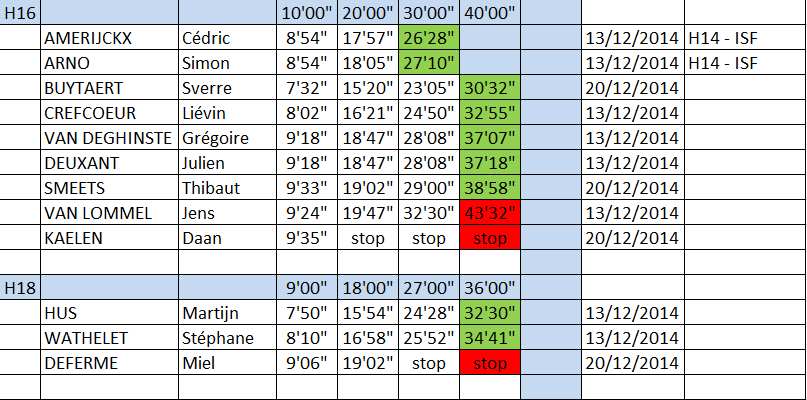 Results junior men
Almost all trol elite runners (except
Koen Wilssens
) were present at the startline today. Three of them had to push to the limit to pass the test, but finally they made it together.
Genar
,
Van Baelen
and
Franssen
finished in 36'13.
Frank Buytaert
performed strong today and finished in the best time at the moment: 35'18. Aftewards he commented: "
Not yet too old. I easily passed the physical test run today and i'm happy about the result. It looks like the extra trainings had some positive effect, since i ran 1 minute faster than last year."

Results senior men
In women's class
Anna Serrallonga
(Spanish national team and 37th at WOC middle in Italy this year) also ran the test run. She completed the race in 34'26. It's 2min40 slower than
Liesbeth van de Velde
last week. Still she was satisfied about the result because she ran 17 seconds faster than last year (in january).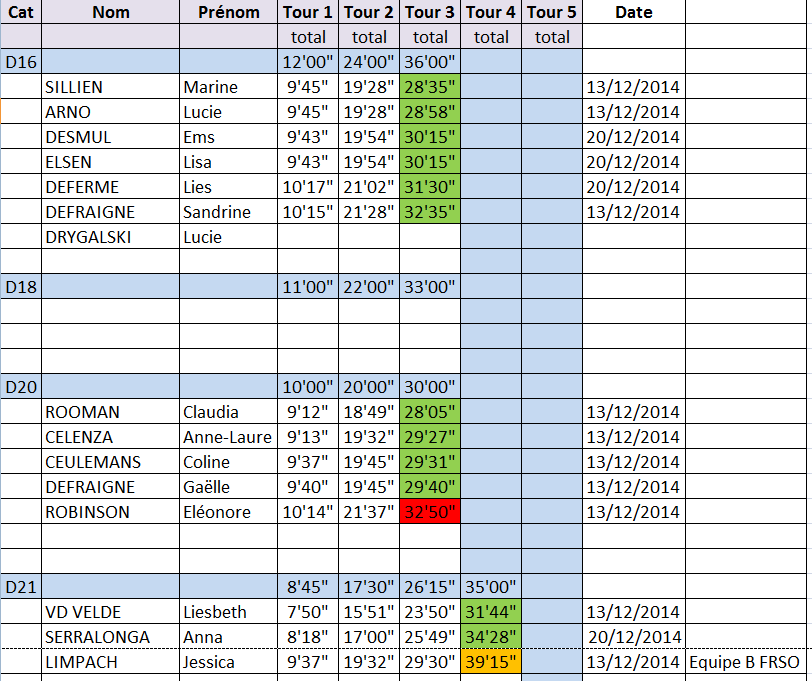 Results junior and senior women
The surprise today was that
Clement Demeuse
didn't pass the test. Last year he represented Belgium at JWOC and JEC and he's known as a fast runner. Even last month he had some good results at the city race in Barcelona by beating some Spanish and Estonian national team runners (results
TIC Barcelona
).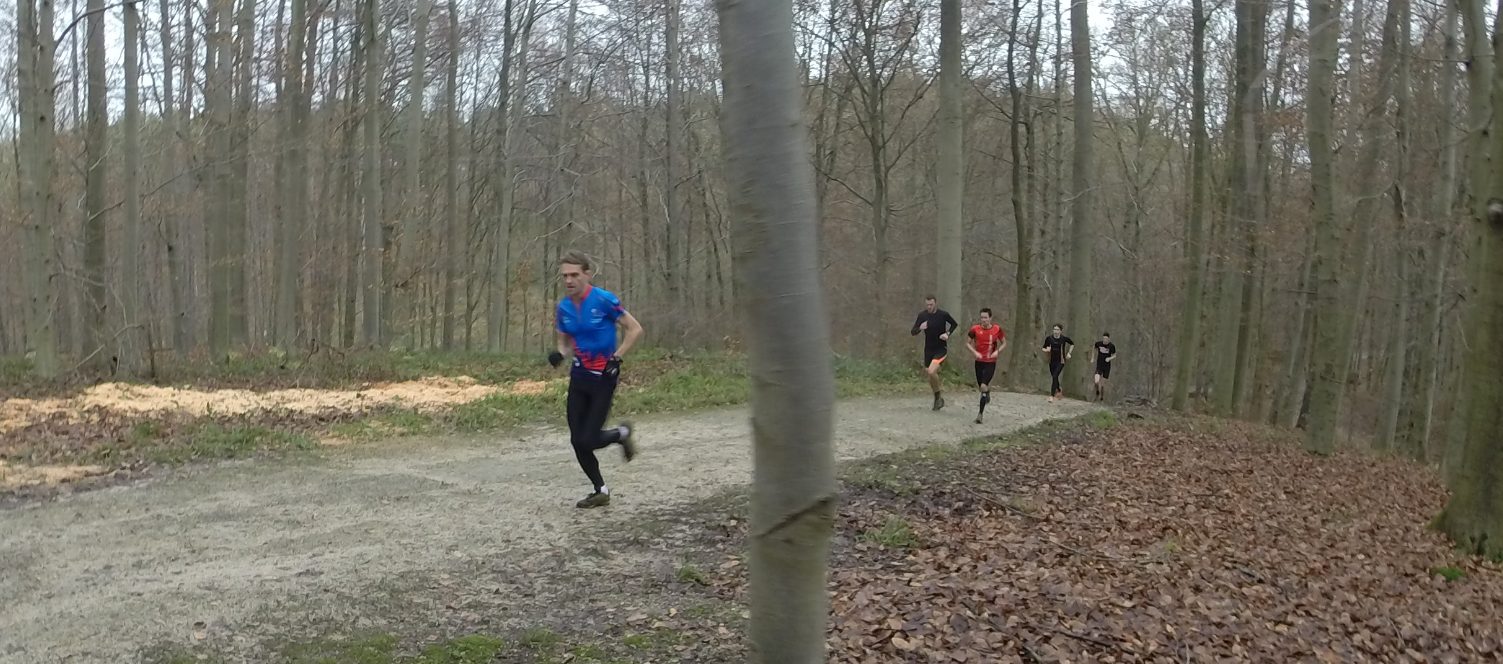 Frank Buytaert leading the group
Some history:
There is no subject which caused as many discussions and frustrations in the Belgian national team than the physical testrun. But this history overview is about the test and results itself instead of the discussions around it.
The physical testrun is already for several years taking place in Brussels. The first time was in
2009
. The athletes had to pass this running test to be allowed to participate in the WOC orienteering selection races later on. In 2009 men had to complete 6 rounds (12km) and women 5 rounds (10km). In
2010
the federation made the test for men 1 round longer and the limit even more strict. During this edition, it was very tough to complete the 14km (with 210m climb) in 51'30 for several athletes. It was average 7'20/round, the same as the athletes now run on 5 rounds (10km). Since 2011 men have to run 5 rounds (10km - 36'40) and women 4 rounds (8km - 35'00) (
results 2011 (1
) -
results 2011 (2
)).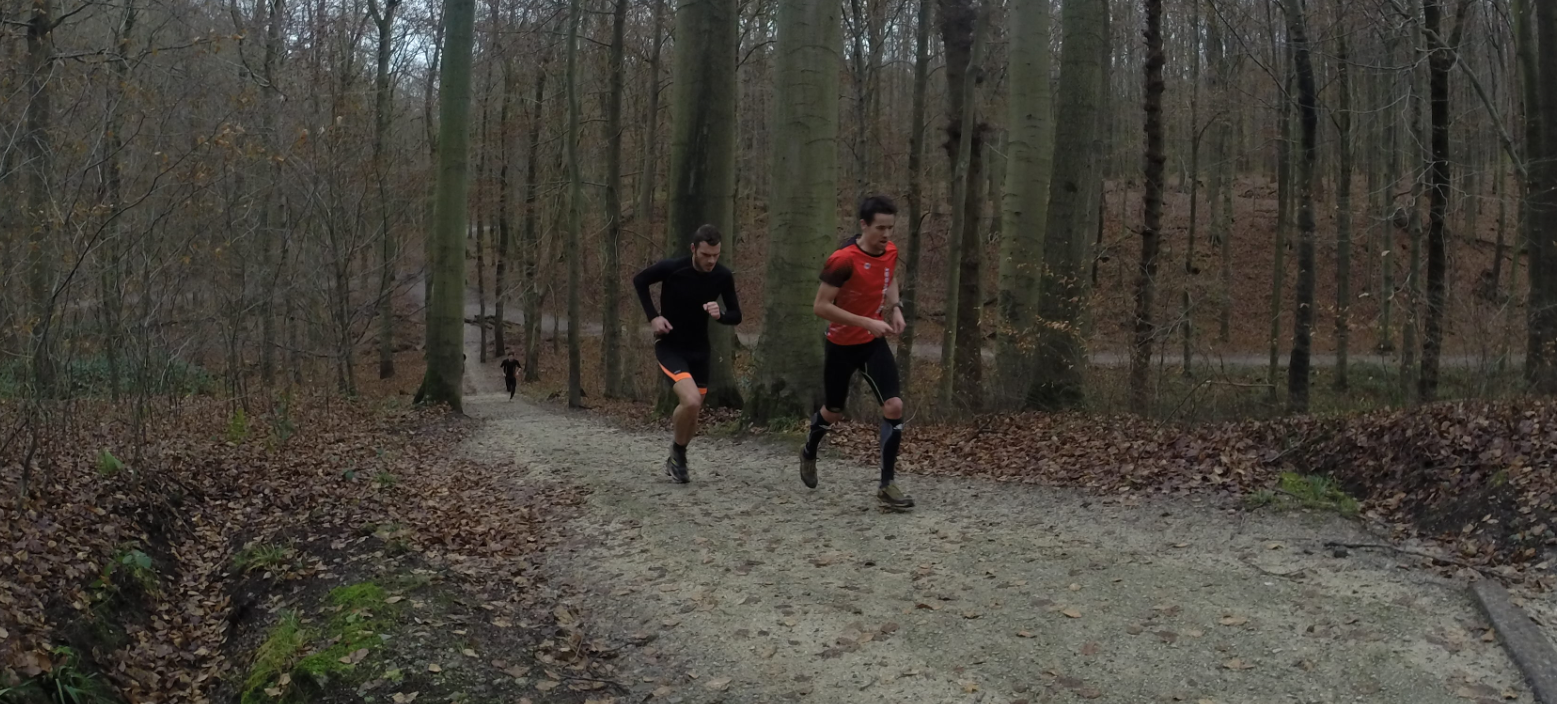 Jeremy Genar and Desmond Franssen
The next opportunity to run the physical test run again will be the 10th of january 2015.