Sylvester 5-days: let the games begin
Tomorrow the Sylvester 5-days 2014 will finally begin. The competition will start with a world ranking event in the Netherlands.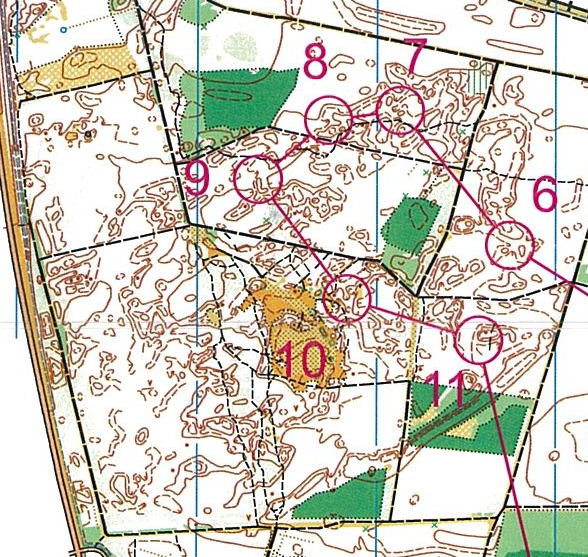 Map fragment from WRE Brouwhuisseheide
With more than 500 registered athletes, this edition will be even bigger than last year (400 participants in 2013). Tomorrow we can already expect a big fight for the last world ranking event in 2014. Specially in womens class many strong athletes will show up at the startline. The three best Belgian women (
Miek Fabre
,
Liesbeth van de Velde
and
Kim Geypen
) will have to fight against
Claire Ward
(GBR) and
Ausrine Kutkaite
(LTU) for the victory (
startlist
).
While Bart Wellens was training in Lichtaart, Winston was putting out the controls for stage 2
In men's class most of the Belgian strongest athletes will be present at the 1st stage. Yannick Michiels and some athletes from the south of Belgium are missing. For the victory tomorrow we expect a fight between the
Hendrickx
brothers,
Olle Karner
(EST),
Maxim Simakov
(RUS) or one of the outsiders (
startlist
).
Will everyone spike this control on saturday?