Sylvester stage 4: Ward and Hendrickx
The 4th stage of the Sylvester 5-days took place in Lanakaen (De Roeler). The map isn't the most interesting or technical, but the coursesetter tried to make it as demanding as possible.
The forest is rather green and many branches on the ground are decreasing the running speed. The athletes often had to choose between running around on the paths or going for the straight routechoice and fighting with the forest.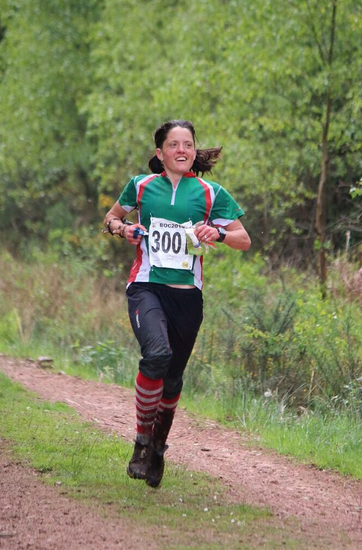 In women's class
Claire Ward
took her first victory at this event by winning with more than 5 minutes. She won all splittimes except 3. With her speed she would have finished in the middle of the H21E class. By winning today with such a big margin she makes the fight for the overall victory very exciting again.
Greet Oeyen
(3rd today) is leading by 1'06 and we are curious who of them will take the victory home tomorrow.
Liesbeth van de Velde
(3rd in total) did a better race today and finished in 2nd position.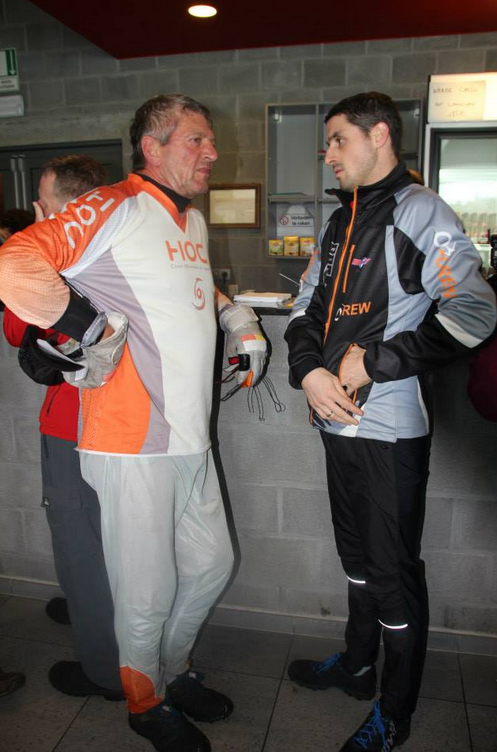 Tomas Hendrickx celebrating his victory at the bar today (Photo: Olomega)
In class H21E
Tomas Hendrickx
took his 2nd victory in a row.
Thomas van der Kleij
and
Benjamin Anciaux
were in a tight fight with Hendrickx untill the 12th control. But towards the 13th control Hendrickx showed his higher running speed and finally won the race with 1'26 ahead of van der Kleij. Anciaux finished in 3rd position. In the overall ranking Hendrickx is leading more than 3 minutes ahead of Anciaux. van der Kleij is 3rd less than 45 seconds ahead of
Desmond Franssen
.
Results stage 4
Splits stage 4
Official overall ranking
(after 4 stages)
Hoekx' overall ranking
(after 4 stages)
Map H21E
(Desmond Franssen)