Kärner and Fabre: Belgian night champions
Last weekend the Belgian night championships took place in Weris. Olle Kärner took the victory in men's class. He didn't take the fastest start, but specially in the 2nd part of the race he showed that he's back on track. He won 2 minutes ahead of Benjamin Anciaux.
Anciaux immediately took the lead towards the first control (he was the only athlete who took the routechoice through the fields on this leg). He was leading the race untill halfway, but in the end he was a bit too tired to take the victory. Jean-Francois Krier finished finally in 3rd position after a stable race (only at control 20 he lost some time together with Joost Talloen).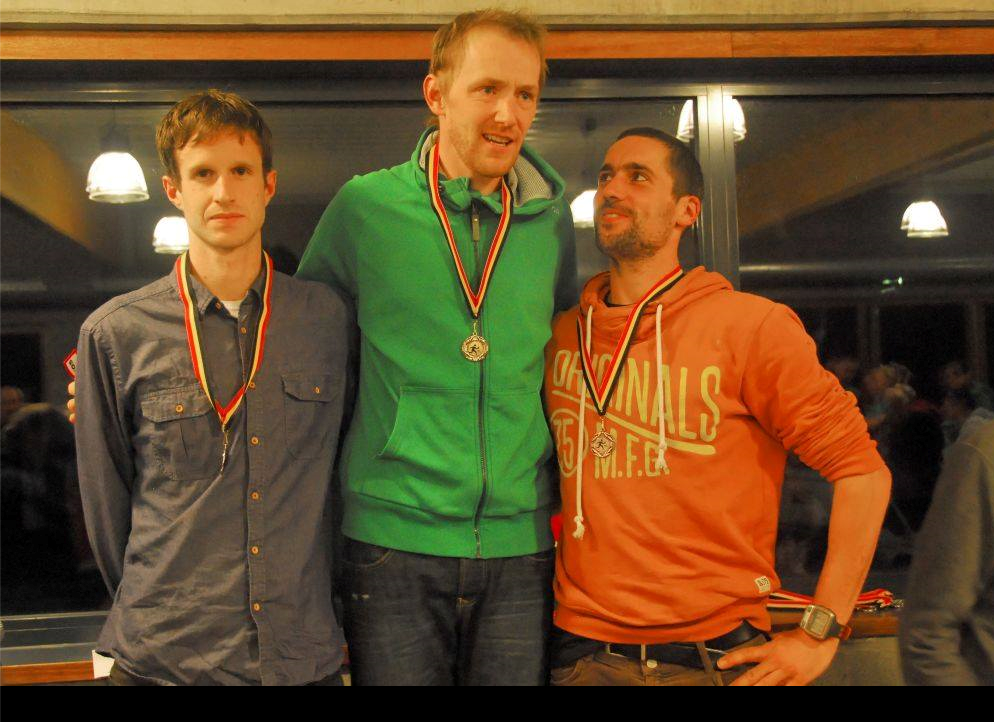 Benjamin Anciaux - Olle Kärner - Jean-Francois Krier
Thomas van der Kleij also had some good splittimes, but lost a good result because of a big mistake towards control 7 (lost more than 6 minutes here). Remarkable is his best splittime towards control 12. The organisation adviced the runners at the start to avoid the forest and take the path. Thomas was the only one who ignored the advice and ran straight.
Jeremy Genar was also fighting for the podium untill he got problems with his light. From control 11 untill the finish he had to carry the battery in his hand.
We also could see that the small startintervals (3 minutes) and the starttimes had a big influence on the race. All athletes on the podium had company from another strong athlete during the race, starting from control 7 or earlier.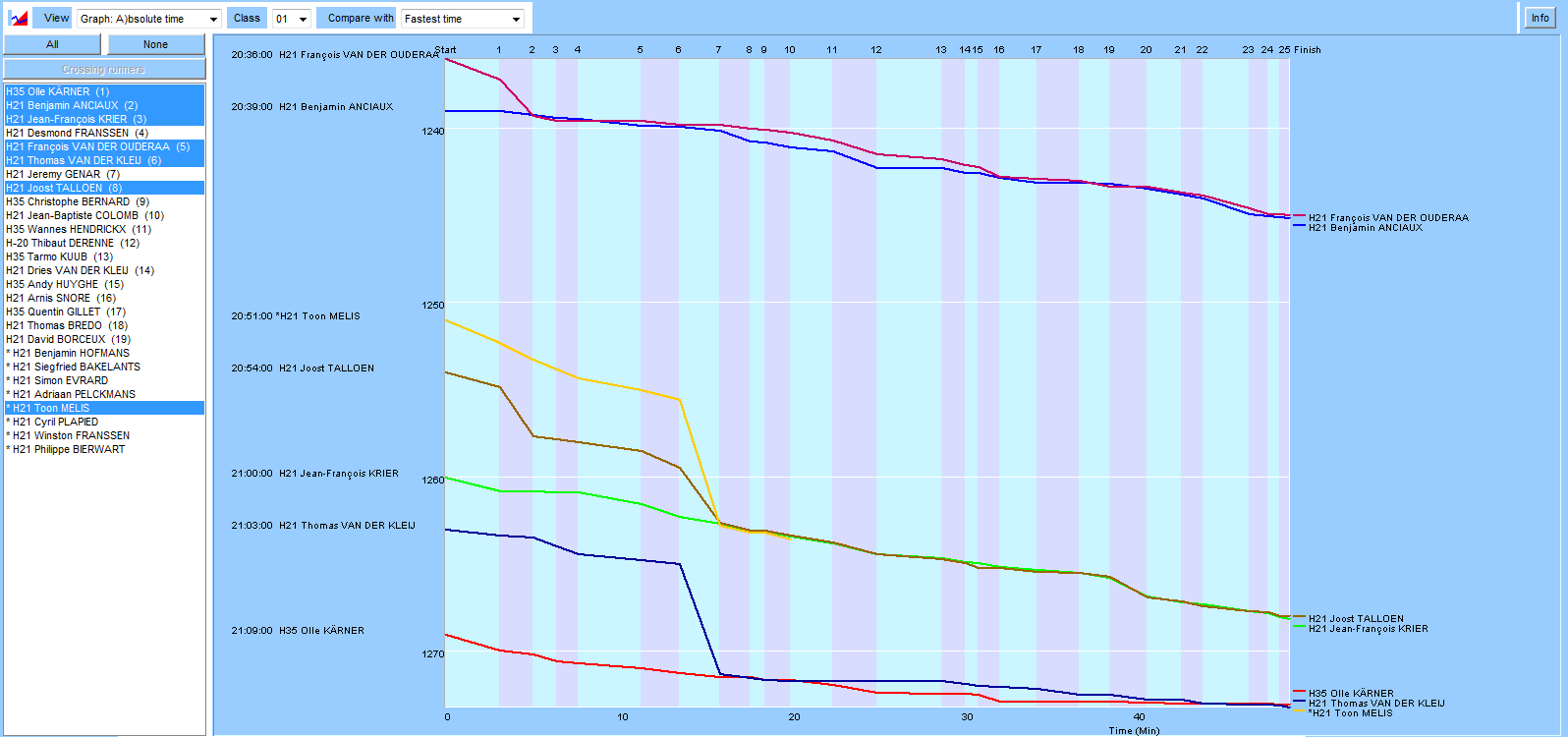 Graphics from the absolute running times
In women's class Miek Fabré was outstanding and won the race by more than 5 minutes. Fabré was very satisfied about her performance and made almost no mistakes. Fanny Tilkin finished in 2nd position and Vinciane Mulpas became 3rd. Anna Serrallonga was leading the race untill the 6th control, but made a really big mistake towards control 7.
Results
Splits
Map
(routechoices Desmond Franssen)